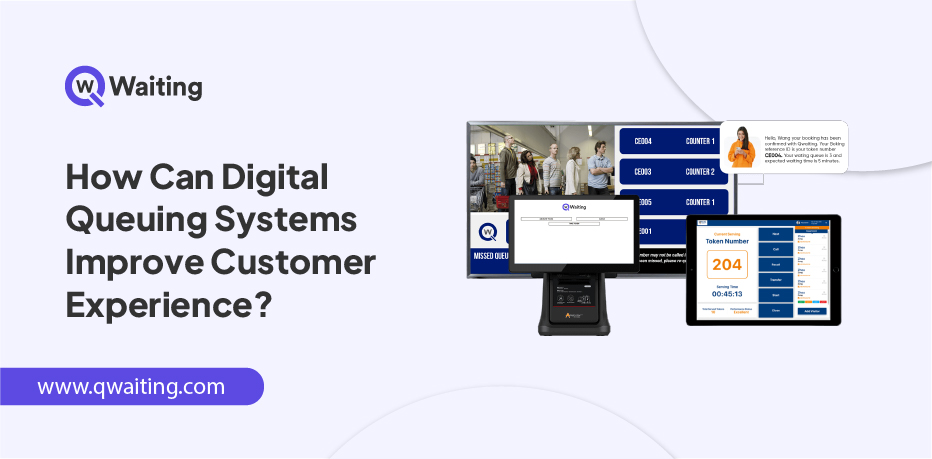 In this competitive world, businesses are constantly looking for unique ways to enhance the customer experience. However, one such innovation that has gained an advantage in recent years is the implementation of digital queuing system. These systems efficiently manage customer queues, offering a variety of benefits that significantly improve the overall customer satisfaction level. Significantly, it helps to increase operational efficiency and reduce customer waiting time.
In this article, we will go through the ways an all-in-one queue management software can uplift the customer experience. Let's start with it.
Ways Digital Queuing System Enhances Customer Experience and Satisfaction
Digital queuing system have emerged as a straightforward way to improve the customer experience. The following are the 10 possibilities for using this system to support and delight your customers 24/7.
Minimize Customer Waiting Times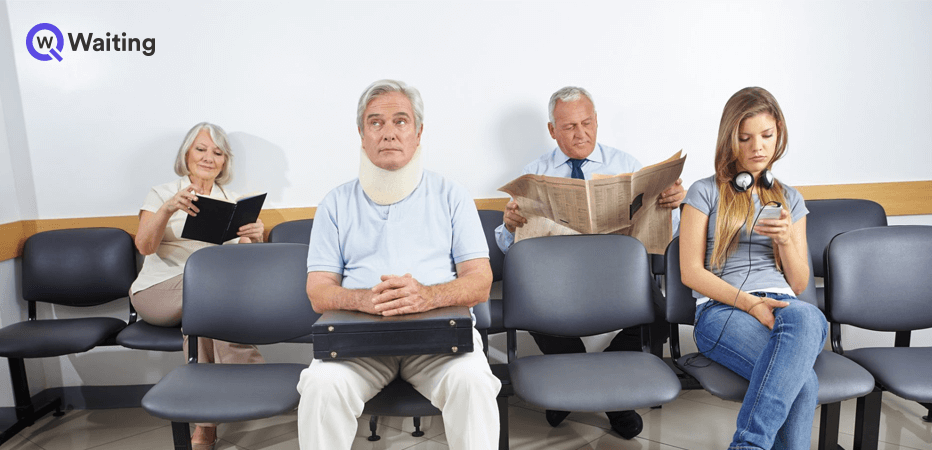 Customers do not like to come back to use the product/service if they have to wait for a long time on the premises. To reduce or eliminate the waiting time of the customers, you can implement a digital queuing system. It helps the customer check-in remotely without having to be physically present in the store. The system automatically sends an alert to the customers when their turn arrives. They can also see the real-time status of the queue line for better updates and plan the rest day accordingly. As a result, this system will help to improve the overall customer experience.
Provide Personalized Services
Customer data is a valuable resource for making the customer experience more pleasant. This data helps to know more about customer behavior and preferences. However, it is challenging for the staff to collect data in one place to improve the customer experience. The queue management system assists in resolving the concern. It has the ability to record and store customer data for providing personalized services. All the past customer purchase history is taken into account for making the customized offerings. This provides higher customer satisfaction and loyalty.
Efficient Staff Management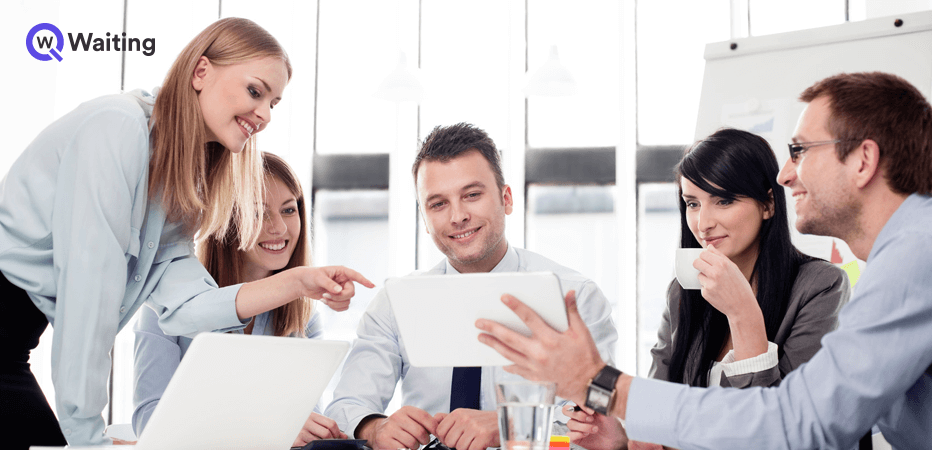 When businesses are well-organized through a queue system, they empower their staff to allocate resources effectively and provide accurate information for completing their operations. This means that the queue system helps to allocate the staff members based on real-time data. So every customer gets the services without being dissatisfied due to the non-availability of the staff.  Moreover, the system provides the customer's information to the staff to serve them better without wasting time to know their needs on the spot. This improves the customer experience as staff already know customer preferences and have the information ready for serving more personalized.
Increased Convenience 
Customers can remotely join the queue without having to visit the business premises around the clock from any location due to the implementation of a queue system. They have the flexibility to do other important tasks when the queue is processing until their turn arrives. This minimizes the inconvenience of physical queuing, which reduces customer wait time in the waiting area. As a result, it provides higher customer satisfaction.
Mobile Integration
Mobile integration provides customers with self-service options. They can check in or confirm appointments directly through a mobile app. This empowers customers to manage their operations independently without the staff's assistance. Significantly, this speeds up the entire process without having the inconvenience of long waiting times. Furthermore, it provides a greater sense of flexibility and convenience to customers around the clock, even beyond business working hours.
Digital Signage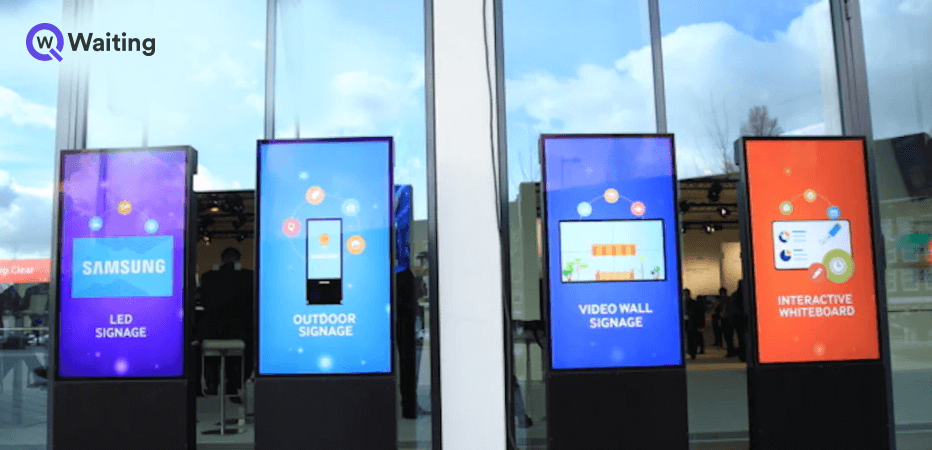 Digital signage is a visual display screen that helps businesses showcase information to customers, whether for providing important details or promotional content. This is useful for making the customer journey smooth and providing exceptional experience on the business premises. However, you can implement a cloud-based queue system that has the ability to integrate with digital signage. This helps to show the customer waiting time or their unique ID number for calling their turn. Moreover, it can be used for displaying advertisements or new product or service launches.
Better Queue Management
The queue waiting system has robust analytics and reporting tools that help businesses get multiple insights to optimize the overall queue management process. It generates different analytical reports based on various key metrics. Through these reports, businesses can make data-driven decisions to allocate staff, identify major issues, and improve overall efficiency to elevate the customer experience.
Accessibility and Transparency
Standing in long lines is an isolating and confusing feeling for customers due to the lack of clarity of information. Without a clear view, it is extremely irritating and frustrating for customers. But one of the ways queueing technology works for businesses is by effectively addressing this issue. This provides a clear sense of transparency on how long they will be waiting to avail of the services. Also, they can easily access information from anywhere in the world to make a positive customer experience and improve the business bottom line.
Social Distancing and Health Safety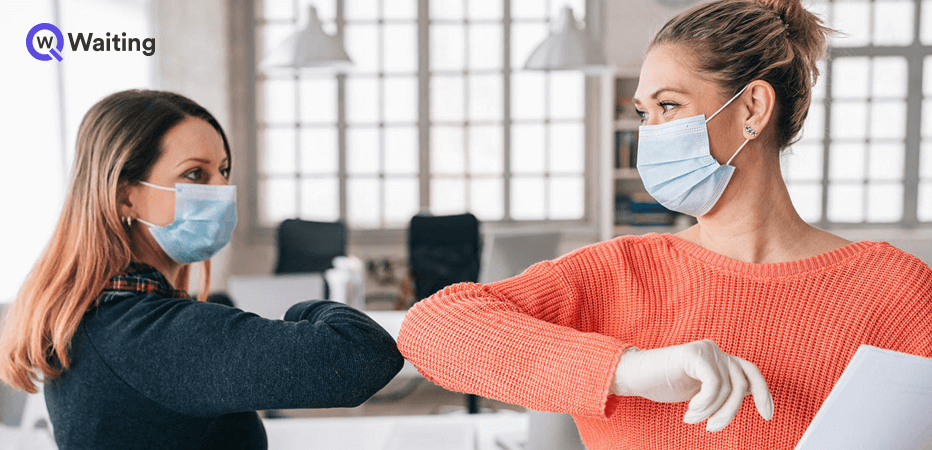 In the context of public health concerns, digital queuing system can help to enforce social distancing. It allows the customers to wait virtually until it's their turn to arrive instead of sitting in a crowded area to use the services. This eliminates the need for physical queues and businesses can significantly minimize the curve of infection rates. Eventually, this provides a better customer experience and enhances the perception of great customer care and safety.
Real-time Customer Feedback
Customer feedback helps businesses to get success at the fastest pace. The advanced queue software helps you collect real-time customer reviews to improve the entire queue management process, which ultimately enhances customer satisfaction. However, improved customer satisfaction is not the only benefit. Businesses that actively use advanced queuing software to collect and analyze customer feedback also demonstrate their commitment to providing exceptional service. This builds a high level of customer loyalty and trust.
Parting Takeaways
To sum up, a digital queuing system is particularly valuable in today's technology-driven and socially distanced world. It offers a more convenient and efficient way to manage queues, which leads to improved customer experiences and better business operations. However, it is always a tough decision to select the versatile digital software that suits your business needs. You can opt for Qwaiting software that provides you with a greater sense of benefits and convenience.  This streamlines the queueing process, promotes social distancing, and helps your business provide the ultimate customer experience.