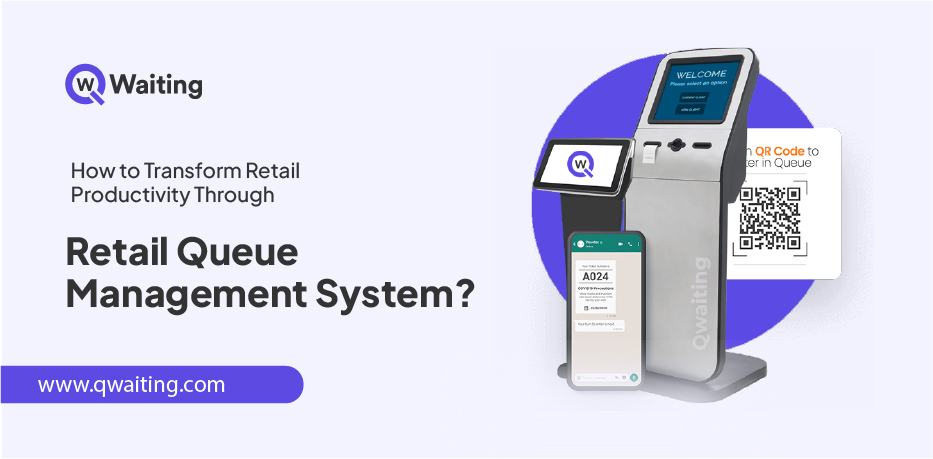 The retail sector is continuously growing and demanding simply because it fulfills the customer's necessities. Customers visit the retail store weekly, or monthly, or there might be chances of daily footfalls. In that case, the owner doesn't know when the customer arrives and this leads to heavy crowds in the store. This ultimately increases the customer waiting hours, which results in lost sales and negative customer experiences. To resolve this problem, retailers can implement a retail queue management system in the store. The system helps retailers streamline the queueing process, which saves a lot of time and effort for customers as well as retailers.
In this article, we will explore the benefits, components, and impact of the retail queue management system on the retailer. Let's dive in!
Understanding Retail Queue Management System
Retail queue management system, often referred to as QMS, are advanced solutions that reduce customer wait times in retail stores. They are strategically designed to manage long queues, reduce customer waiting time, and increase overall customer satisfaction.
Benefits of Integrating the Retail Queue Platforms
The following are the advantages of using the queue management system for retail.
Reduced Customer Wait Times
Customers don't like retail places, where they have to wait for a long time. Long queues can be a significant turn-off for customers, leading to negative reviews and leaving the premises without buying anything from the store. However, with the retail queue management system, you can automate your checkout processes and eliminate the causes that take hours to serve the customers. This system minimizes customer frustration by efficiently organizing and directing the right customers to the right retail counters. Customers can seamlessly book appointments, pre-order retail products, join virtual queues, and pay online, which reduces wait times, ensuring a seamless shopping experience.
Optimized Staff Allocation
A cloud-based queue management software for retail allows retailers to effectively allocate staff resources over multiple retail counters to make the customer experience better. The system records real-time data and offers insights that are helpful for adjusting the staff members as per customer footfalls. This ensures that service levels remain consistently high.
Data-Driven Insights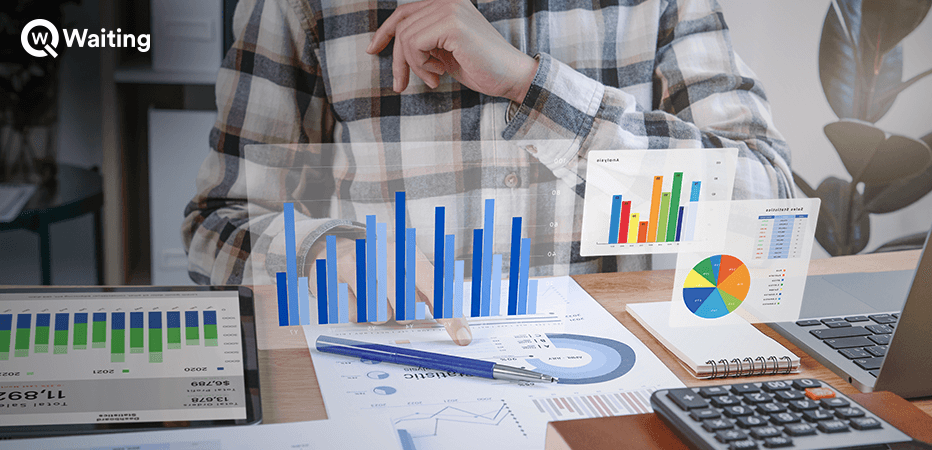 Retailers can seamlessly make data-driven decisions with the help of the queue system feature that is reporting and analytic services. This feature allows retailers to gain insights into customer preferences, staff performance, finance, inventory levels, and more. These patterns help the retailer to make better plans and thrive in the retail sector.
Social Distancing and Safety Compliance
After the COVID-19 pandemic, safety is the topmost concern for retail businesses so every customer can shop without any fear of contamination. Moreover, retailers can provide a secure shopping experience to customers by integrating the queue system into the store. It helps to track how many people are entering the store and alerts the staff members to avoid the situation of overcrowding. So you can maintain a safe distance for each customer, and they can shop for retail products with full confidence.
Enhanced Customer Experience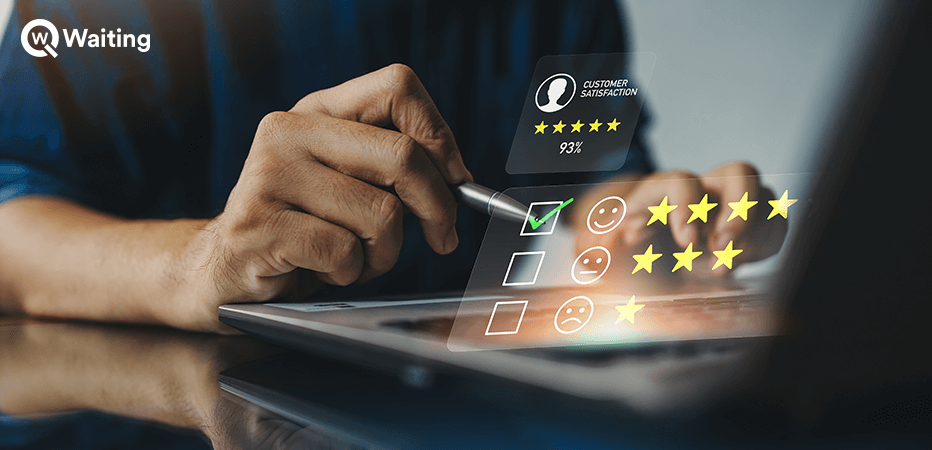 Happy customers are loyal customers. You can make the customer experience better by deploying robust queue management software. This system reduces customer waiting and facilitates faster service duration. Additionally, the software values customer feedback and reviews to enhance their overall retail performance and efficiency. When the retailer considers their feedback and takes action on it. This leads to increased customer satisfaction and fostering brand loyalty.
The Core Components of Retail Queue Management System
In this section, we will understand the main components of queue management systems in the retail sector.
Queue Monitoring Software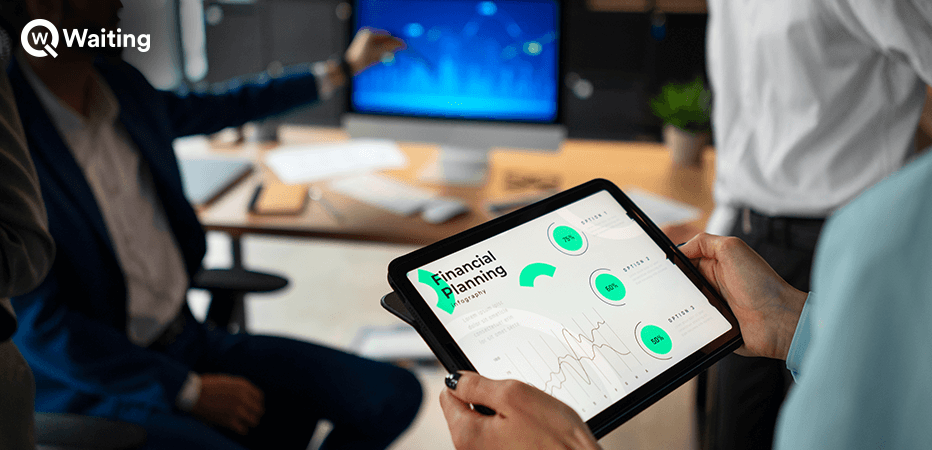 Queue monitoring software is the brain behind a retail queue management system. It helps to record and track real-time information such as customer arrivals, wait times, and service durations. With the help of this data, retailers can make informed decisions about staffing levels and optimize the customer experience.
Mobile App
Many modern retail queue management systems offer a mobile app that allows customers to join the queue lines remotely or check in upon arrival. They can see the real-time status of the queue and arrive when their turn is close. This enhances a greater sense of convenience and reduces in-store confusion regarding the sequence of the queue line.
Self-Service Kiosks
Retail queue platforms have the ability to integrate with self-service kiosks. This allows customers to access the smart screen and complete small tasks individually that don't require staff assistance to complete the task. Thus, this reduces staff workload burden, which significantly increases staff productivity as well as improves the customer experience.
Digital Signage and Alerts
Digital signage and alerts play an important role in keeping customers informed in real time. These displays show wait times, service information, and promotional content that ensures customers are informed and aware of what's happening in the store. Also, it provides entertainment or educational content to keep customers engaged while they wait in the retail outlet.
Data Analytics and Insights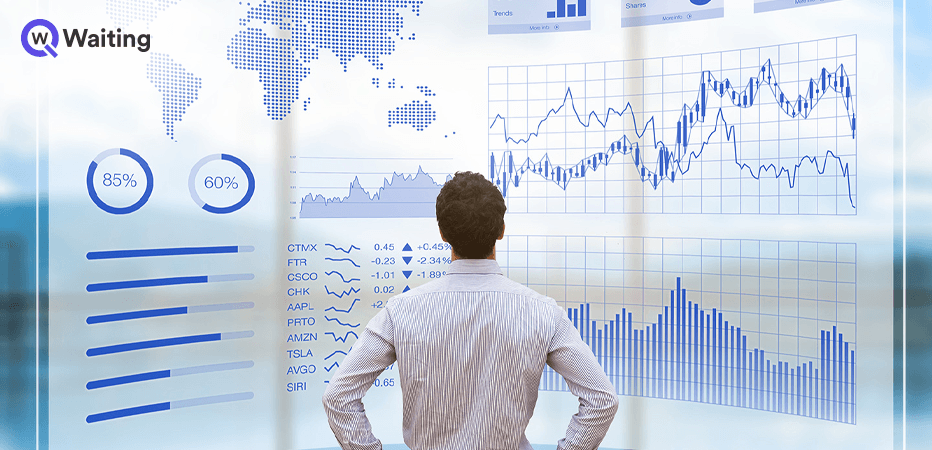 Robust data analytics and reporting tools are essential components of queue software. Retailers can access comprehensive reports on customer behavior, peak and off-peak hours, and service efficiency, enabling data-driven decision-making to drive success.
The Impact on Retailers after Integrating the Qwaiting Software
Qwaiting is a cloud-based solution that manages the flow of customers with decreased waiting time. This can be integrated whether you own a single retail outlet or multiple. You can manage every outlet over a single dashboard, and this positively impacts the retail sector, which is as follows:
Increased Sales
Qwaiting helps to shorten the customer waiting time, which means customers spend less time waiting in queues and more time shopping in the store. This leads to increased sales and revenue as customers have more opportunities to explore retail products and make impulse purchases.
Improved Staff Efficiency
Qwaiting eliminates the need to physically process customer flows, allowing employees to focus on other important tasks. It also allows them to focus on delivering exceptional customer service. This enhances employee satisfaction and loyalty towards the retail business.
Competitive Advantage
Retailers that implement technology-driven solutions like retail queue systems gain a competitive edge in the market. They stand out as a modern, customer-focused outlet that prioritizes 24/7 convenience and efficiency.
Enhanced Customer Loyalty
When customers have a positive shopping experience, there are more chances for customers to come back to the store to purchase groceries. The convenience and efficiency provided by Qwaiting help to build strong and long-term customer relationships.
The Bottom Line
In conclusion, implementing technology-driven solutions like retail queue management systems is not just a choice; it's a necessity in the modern retail sector. Retailers who invest in these systems position themselves for success, ensuring that customers and employees have a seamless experience.