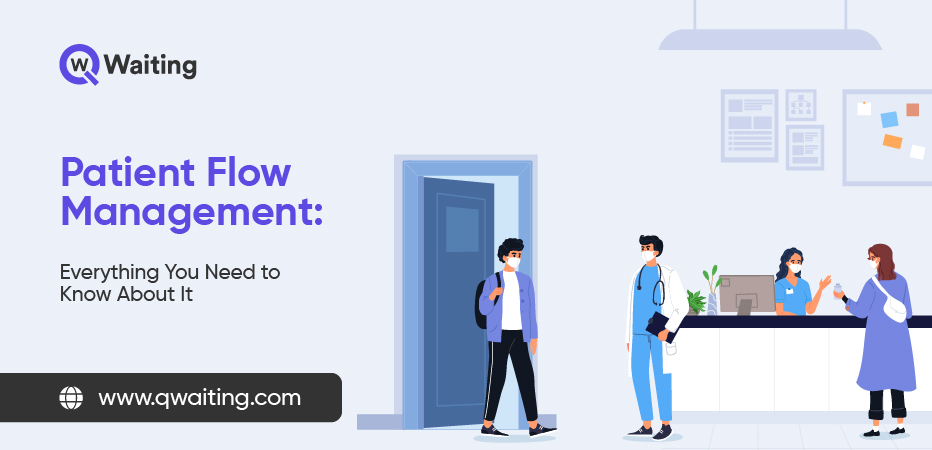 Healthcare facilities such as hospitals, clinics, and laboratories have seen an extreme number of patients around the clock. However, it's challenging for you to handle the entire process effectively. So to streamline the entire procedure, it's important to have effective tools for better patient flow management. Those solutions ensure that patients receive timely and efficient care while optimizing the use of healthcare resources.  
In this blog, we will walk you through a complete guide on what you need to know about patient flow management. Let's dive in.
Main Terminologies 
Patient Flow 
Patient flow refers to the movement of patients through a healthcare system, such as a hospital, clinic, or dental facility. It begins with their initial interaction, such as scheduling a medical appointment or arriving at the emergency room, and continues until their discharge or follow-up care.
Patient Flow Management 
Patient flow management is the strategic approach used by healthcare providers to optimize the movement of patients through their facilities. It involves planning and coordinating various aspects of healthcare delivery to improve overall system efficiency. Moreover, it is important to provide patients with timely and efficient care while minimizing bottlenecks and delays in the healthcare process. 
Common Challenges Associated with Patient Flow Management 
The following are the problems seen while handling patient flow in healthcare facilities.  
Overcrowding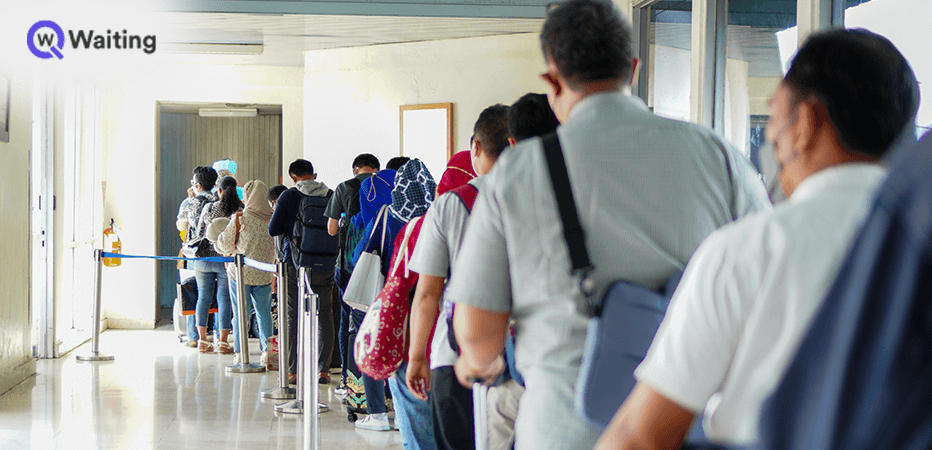 Inefficient administrative workflow and inadequate staffing lead to overcrowding in hospitals and clinics. This results in delayed care and increased patient dissatisfaction. Moreover, without a proper system, patients gather in the same place at the same point in time, even when it is not their turn. 
Lengthy Registration Processes
Lengthy and slow registration processes for doctor appointments or diagnostic tests can lead to delays in patient care. It's important to streamline these processes to quickly assess and prioritize patients based on the urgency of their condition.
Inadequate Staffing
Understaffing or scheduling issues can cause long wait and serving times for patients and increased workload for healthcare providers. So it's essential to employ an adequate amount of staff members to treat the patients on time.
Patient No-Shows and Late Arrivals
Patients who do not show up for their booked appointments due to any other emergency or arrive late can disrupt the flow of the schedule. This can lead to inefficiencies in the healthcare facility.
Unpredictable Patient Arrivals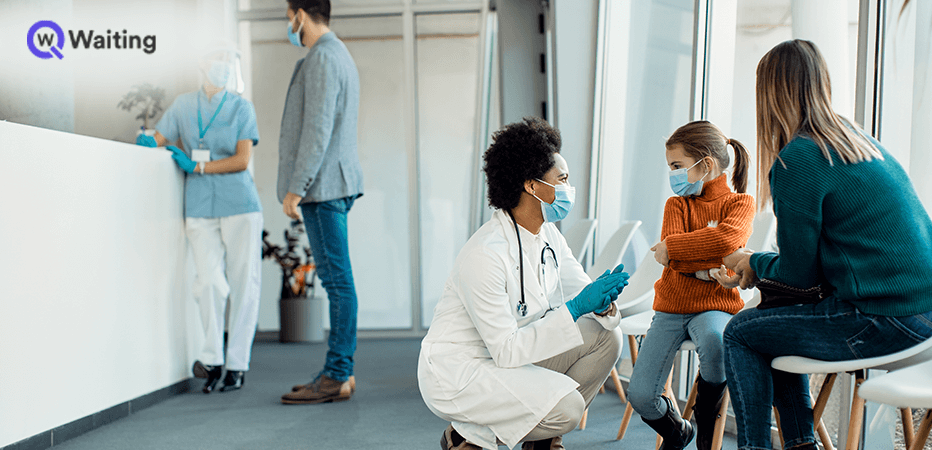 High variability in patient arrivals can make it challenging to manage patient flow effectively. This is often the case in medical emergency rooms, where the volume of patients can fluctuate significantly. So, it's important to keep slots free for emergency scenarios or maintain an adequate amount of staff in the healthcare facility to treat them well on time.
Inadequate Technology 
When you are using outdated or inefficient technology for managing patient data, scheduling and tracking slow down the smooth flow of patients. This results in a negative experience for patients. 
Solutions to Manage the Patient Flow Efficiently 
In this section, you will find a list of good solutions to the problems related to patient flow management. Let us read through them one by one and see how they work and what their functions are:
Appointment Booking System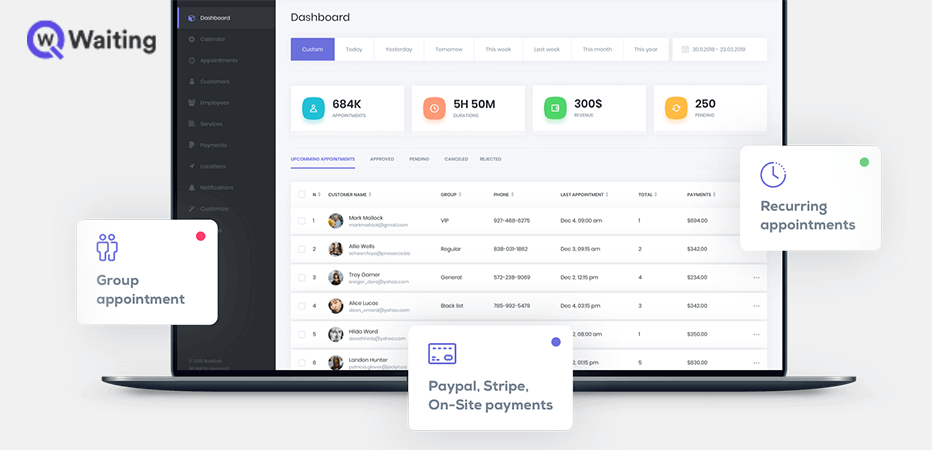 An appointment booking solution is a system that helps healthcare centers monitor and manage the flow of patients efficiently. Patients can book their own appointments online around the clock with any doctor. This reduces the burden on the head of the medical staff administration and provides a seamless experience. Moreover, patients have the flexibility to cancel or reschedule the appointment anytime and the system automatically sends the notification to all the parties involved. Here are some more functionalities of the system:
Calendar synchronization.

Text messages and email reminders.

Multilingual support.

Accessed from multiple locations.

Great reporting capabilities. 
Virtual Queuing System 
A virtual queuing system eliminates the physical waiting time in crowded queue lineups. This system has a QR code facility that helps the patients scan the code through their mobile phones and join the queue line virtually. When their turn arrives the system alerts the patient and staff of their upcoming appointment through WhatsApp, email, or SMS. This results in safe and stress-free queuing. Virtual queuing system improves the waitlist experience. The following are some other functionalities of the solution:
Business intelligence 

Strong API. 

Mobile ticket. 
Queue Management Software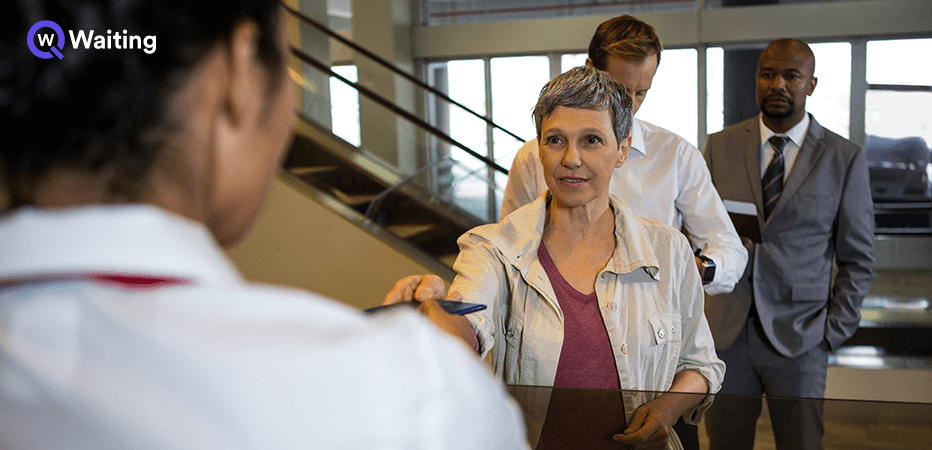 The queue management system controls the patient queues remotely. This system provides each patient's average waiting time and staff service time over a single dashboard. So, if some things need optimization or improvement you can do so in a real-time. Listed down some more features of this software. 
Cloud technology.

Customer feedback.

Fully customizable.

Digital signage.
Self-registration Solutions
In this process, the patients themselves check-in for the appointment or inform the staff of their arrival for medical treatment. This can be done through: 
Self-service kiosks
Patients can visit the self-service kiosk and book their reservations by using the digital screen of the kiosk. They can fill in the details on their own and book their appointment. 
Check-in links 
Patients can use the check-in links of the hospitals, clinics, or other healthcare facilities available on their website portal. Through that particular link patients can easily check-in and book their medical checkup with the doctor. 
Why Qwaiting is the Ultimate Choice for Better Patient Flow Management?
Qwaiting is a cloud-based queuing solution that manages the flow of patients effectively and efficiently. It allows your patients to book a medical appointment online and wait for a turn to arrive. When their turn comes up the system automatically sends an alert notification for the visit. 
The following are the ways the Qwaiting solution helps:
Reduced Wait Times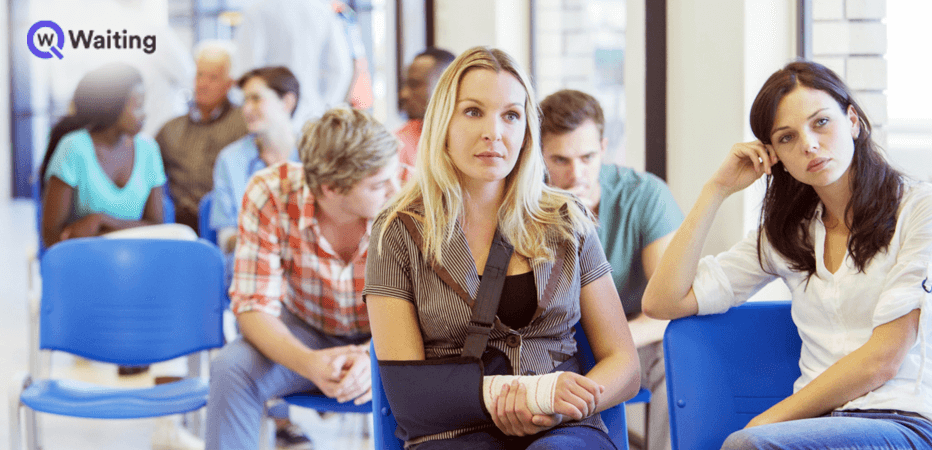 This solution helps you to minimize the overall patient wait time for getting treatment in the healthcare facility. It automatically sends a real-time notification to patients when a doctor is ready for their next appointment.  Moreover, this platform provides staff the real-time patient progress tracking so they can identify the problems in the patient flow process and ensure patients are seen as efficiently as possible with fewer wait times.
Better Resource Allocation
Efficient staff allocation in the medical facility is important for making the patient experience better as well as for the success of any healthcare organization. Qwaiting helps to provide data analytics and forecasting capabilities that help to optimize staff and equipment allocation. 
Seamless Integration
Qwaiting has the ability to integrate with other existing tools and software for the seamless flow of work without hampering the continuity of ongoing procedures. 
Informed Decision-Making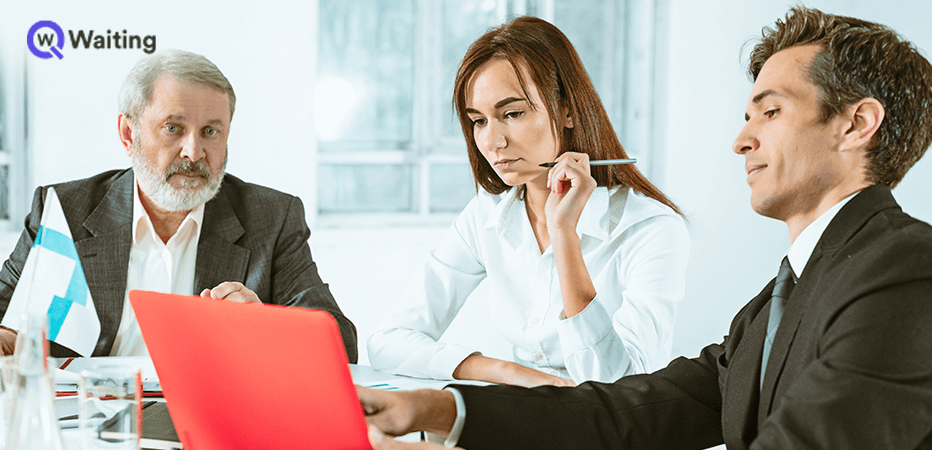 A cloud-based Qwaiting stores each detail of the healthcare facility such as patient and staff data, financial records, etc. This is further useful to generate analytical reports and provide insights into the different healthcare metrics. So you can make informed decisions and drive growth. 
Scalability 
Qwaiting is a SAAS-based solution that is scalable in the long run. It can be easily adaptable to changing patient loads and expanding healthcare facilities at different locations. This saves your future cost of deploying the extra technology in the facility. 
The Bottom Line
To sum up, patient flow management is a strategic approach that has the potential to transform the entire healthcare system. It benefits patients as well as healthcare providers as a whole. By implementing efficient patient flow management solutions, healthcare facilities can significantly enhance their overall performance.